Fully Managed IT Services
Our teams focus on your IT so you can focus on your business.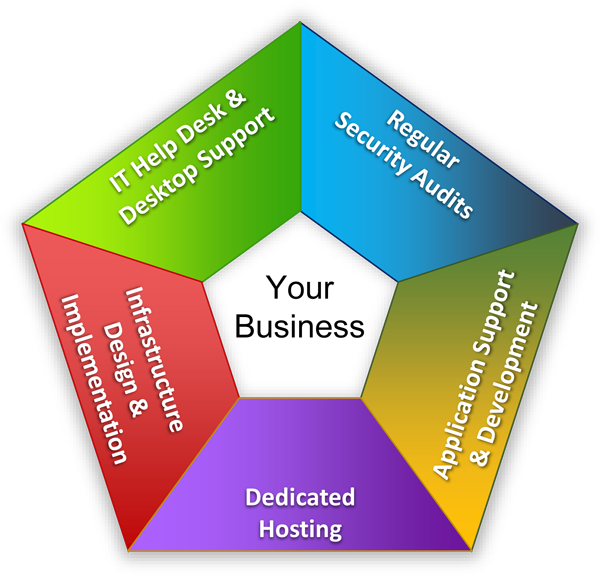 Infrastructure Design & Implementation
Keeping your business safe and accessible is our primary concern. From regularly scheduled backups to firewall and secure network deployments, our teams take the worry out of technology. It has become extremely cost effective to deploy even the most complex (and secure) infrastructure – rivaling even the banking systems.
Dedicated Hosting
Your servers and applications can be fully managed onsite within your business, or depending on the needs of your organization, such as the number of employees or contractors that work remotely. It may be more effective to relocate your servers and applications into one of our dedicated collocations.
IT Help Desk & Desktop Support
On demand IT Help Desk services. Our technicians can provide support over the phone, even taking remote control over computers, as required - to assist in repairs or training.
Regular Security Audits
Technology is constantly changing, and the need to perform regular security audits has never been more important; from rogue wireless network scans, to malware and unauthorized devices connected to the physical network. Without interruption to your business, our teams schedule and perform the audits during the off hours; applying any patches or security fixes – as required.
Application Support & Development
Synaptic Vision can provide support, and even development, on your existing applications or look to standardize and enhance the processes required by your organization within a centralized application. Over time, applications become less effective and costly to the business bottom line. Upgrades, while expensive in the short term, can have dramatic cost savings on the operational budget.
Marketing with Technology
Whether you are launching a new product line or want to enhance your existing brands, we work with you to incorporate both NFC and QR codes to maximize effectiveness while minimizing any impact to your brand. Click here to read more.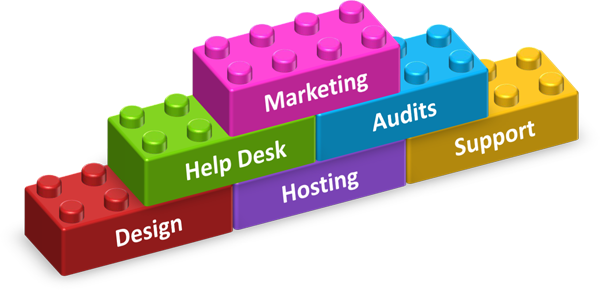 Peace of Mind
Managing a business these days can be like running a marathon while worrying if you left your wallet on the chair in the change room.  Focusing on your business should not mean worrying about server updates or applying patches or even if a smartphone connected to a computer could be copying sensitive files.
Our teams focus on your IT so you can focus on your business.  Bringing you peace of mind and the assurance that when you need your systems, they will be available.
Don't really have the need for desktop support, you can select one or more of our available services to suit your needs.  You can even add our Marketing with Technology and Online Campaign Management to further enhance your business.
We look forward to working with you...