Our History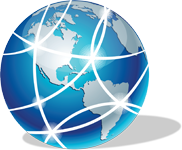 Banking & Finance
Secure web based order management systems that consolidated multiple disconnected systems and streamlined the fulfillment process.
Involved with the first pilots of shared cash cards within Canada.
Implemented Interac fraud algorithms and established monitoring and reporting departments.
Corporate & Security
Developed web crawlers that scan the Internet for personal information as part of identity protection services.
Created secure file exchange products and processes that help businesses share highly sensitive information.
Credit Bureaus & Business Solutions
Created products that integrate to the Credit Bureaus that provide full white labeled solutions.
Secure application hosting and audit services.
Emerging Markets
Architected innovative Web based products and processes for the NFC marketplace.
Developed an on demand QR Code branding solution that generates artistic QR Codes, rather than the sterile hard angles that interfere with a customer's brand.