Delivering your message to the online community.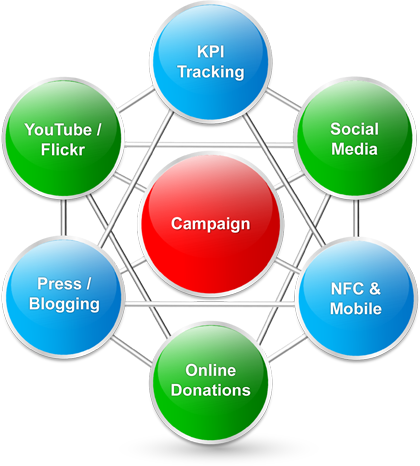 Online campaigns play a crucial role in getting your message out and managing the expectations of the public.  Our experts in social communication strategy, mobile marketing and technology ensure that your message stays well defined and branded.  Utilizing mediums like YouTube, Flickr, and more, your message can be broadcast seven days a week – 24 hours a day.

At Synaptic Vision Inc. we realize that even the most profound message that resonates within a group, may still not reach the entire community.  Our teams work with your organization to strategize how to deliver your message in a way that will engage the individual, encourage them to interact, and even commit their support by way of a donation.